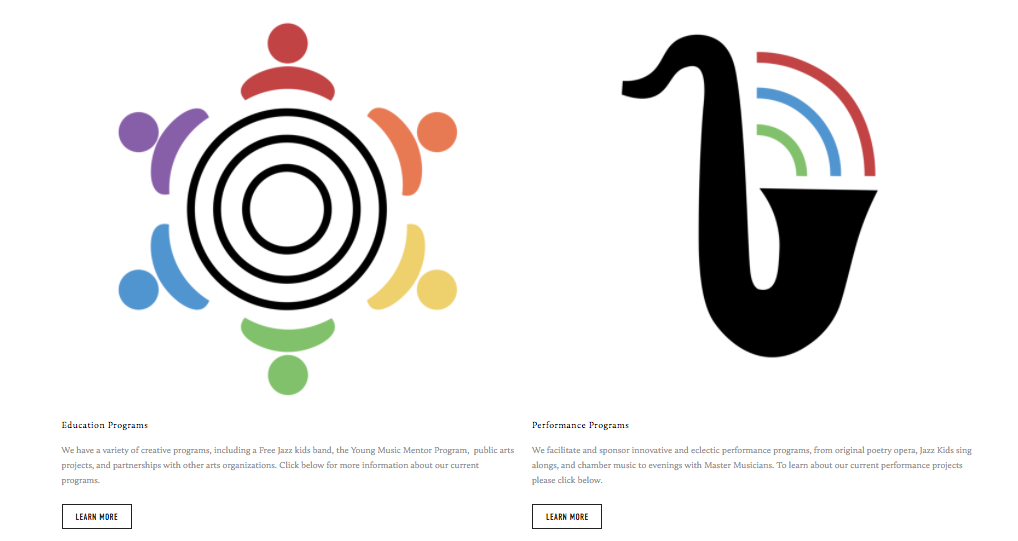 Logos featured on company website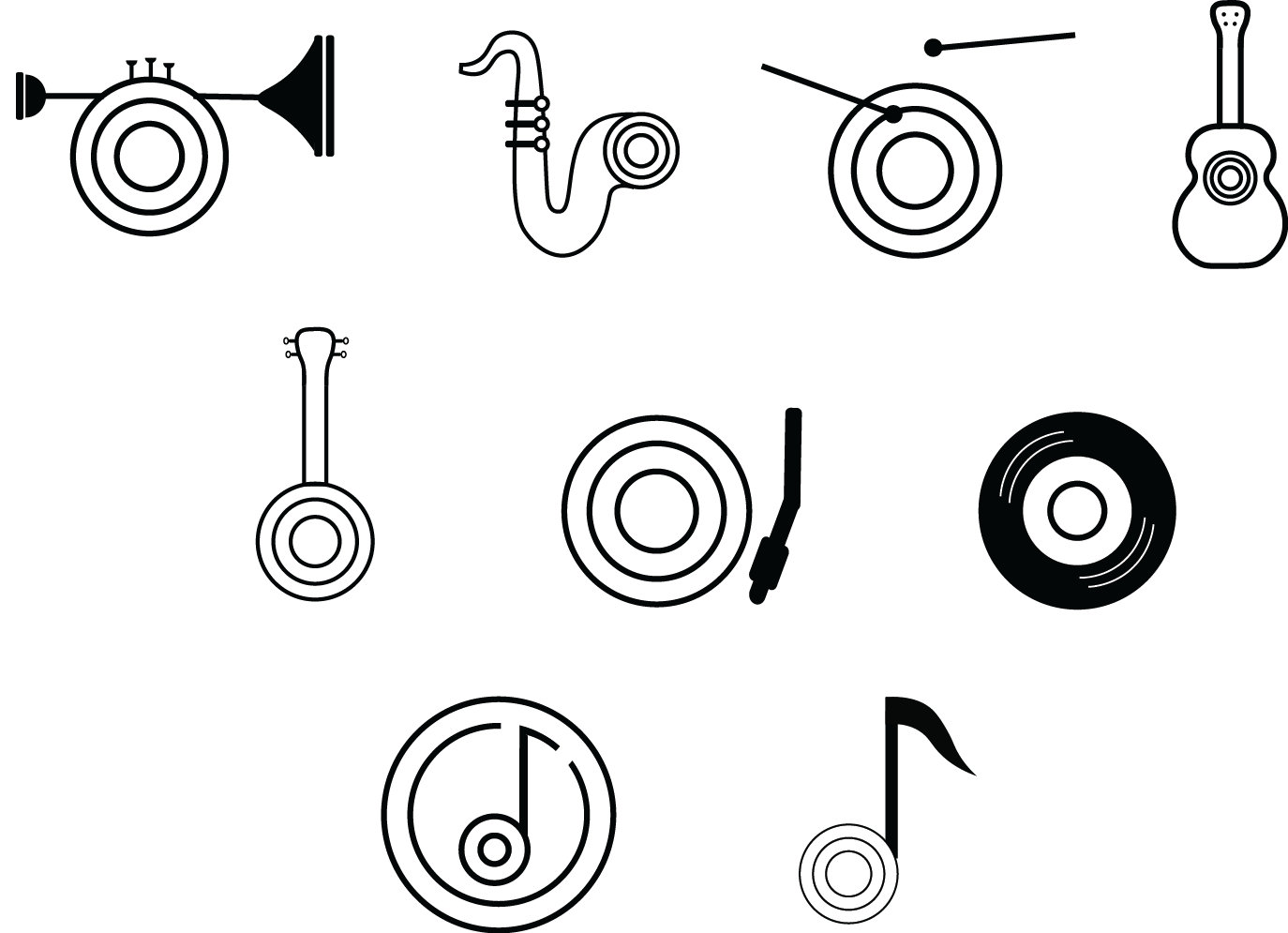 The art director wanted different logos to feature on the website for the the performance and education subcategories of the organization.  For these logos, I maintained the feel of the original logo in order to link them all together, while also trying to make it clear as to what each logo represented.  By combining instruments and/or people with the shapes included in the original logo I was able to get the effect I was going for.  I was also asked to try to experiment different ways to make the original logo more related to music.  I felt that circles are shapes found in most ordinary things, so I decided to combine the original logo with as many things related to music that I could think of.
Made in Adobe Illustrator and Adobe Photoshop


Children's Education Logo (Left: original design from 2017, right: redesign from 2018)
A year after my internship was completed I was asked to do more freelance work for the company.  This job involved redesigning the children's educational logo to match the videos I had made to advertise the music workshops for kids (see below) and do animate it. I had narrowed it down to two different versions, one which tells a story of people coming together and being united by music and another in which the original logo turns into the newer logo, so it is recognizable with the company. 
When trying to come up with a way to visualize and advertise the organization's children's education subcategory we decided that creating short animations of the children describing the different songs they were hearing would be the most effective. My goal was to give the animations a child-like feel to them in order to set the mood and transport the viewer into the mind of a child.