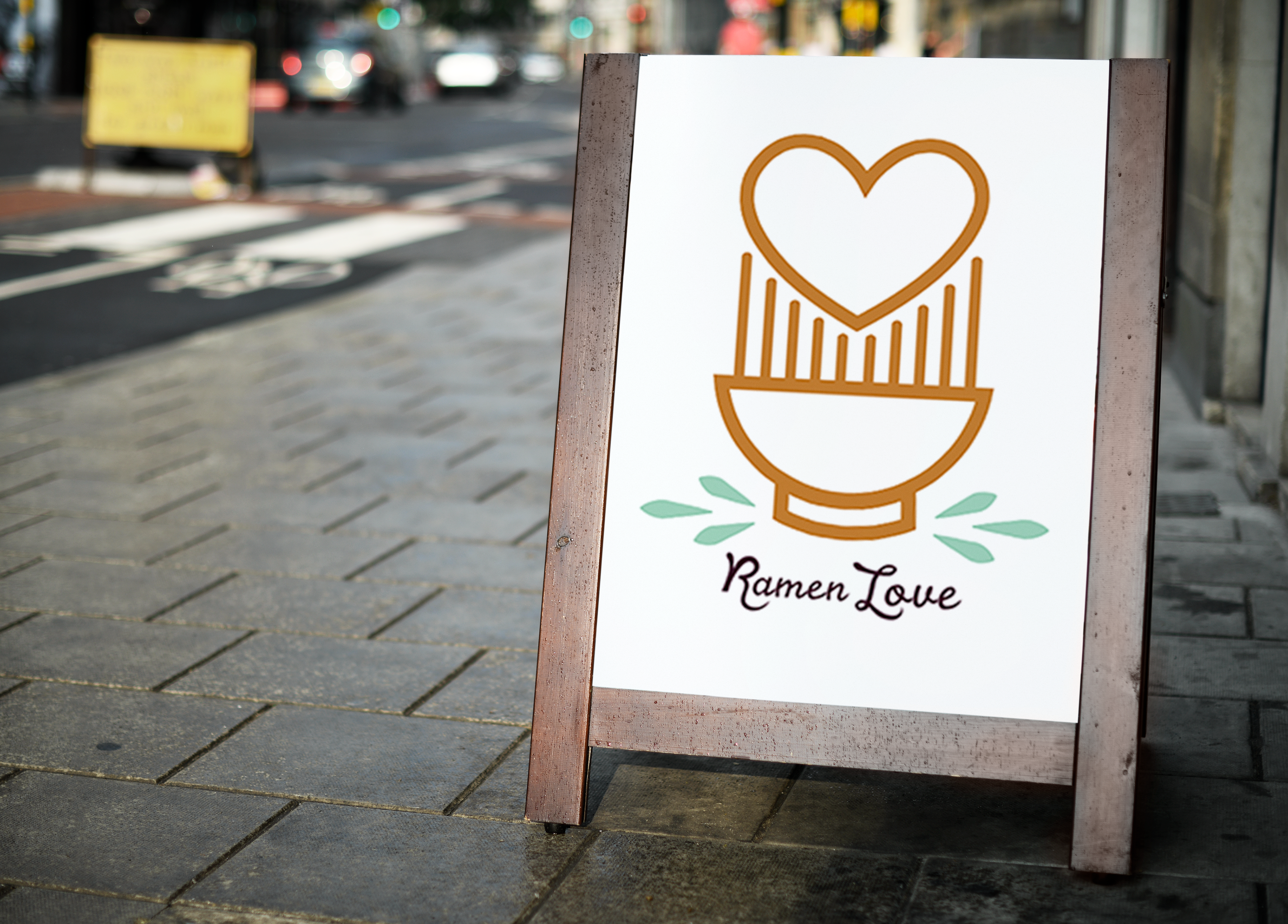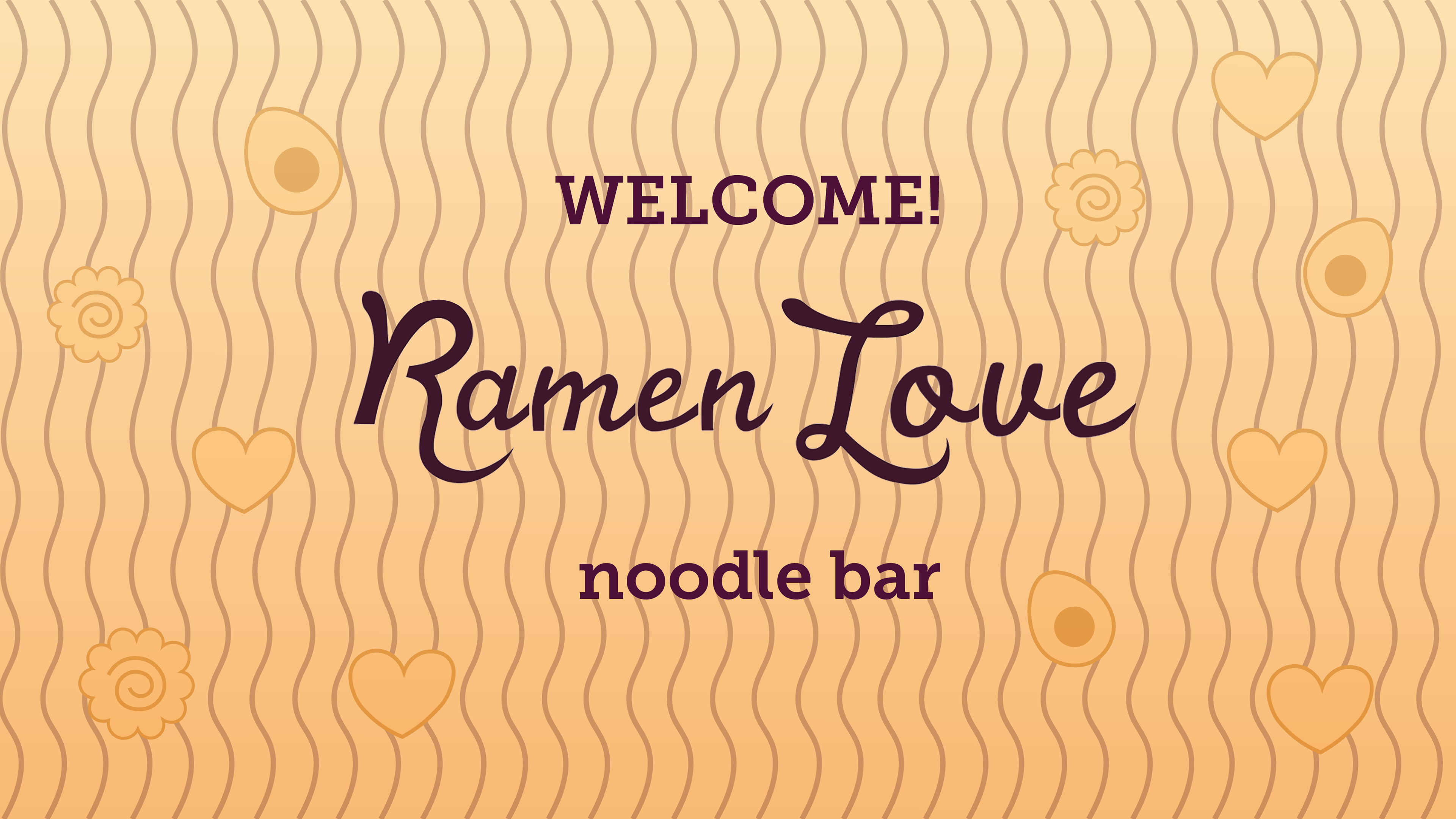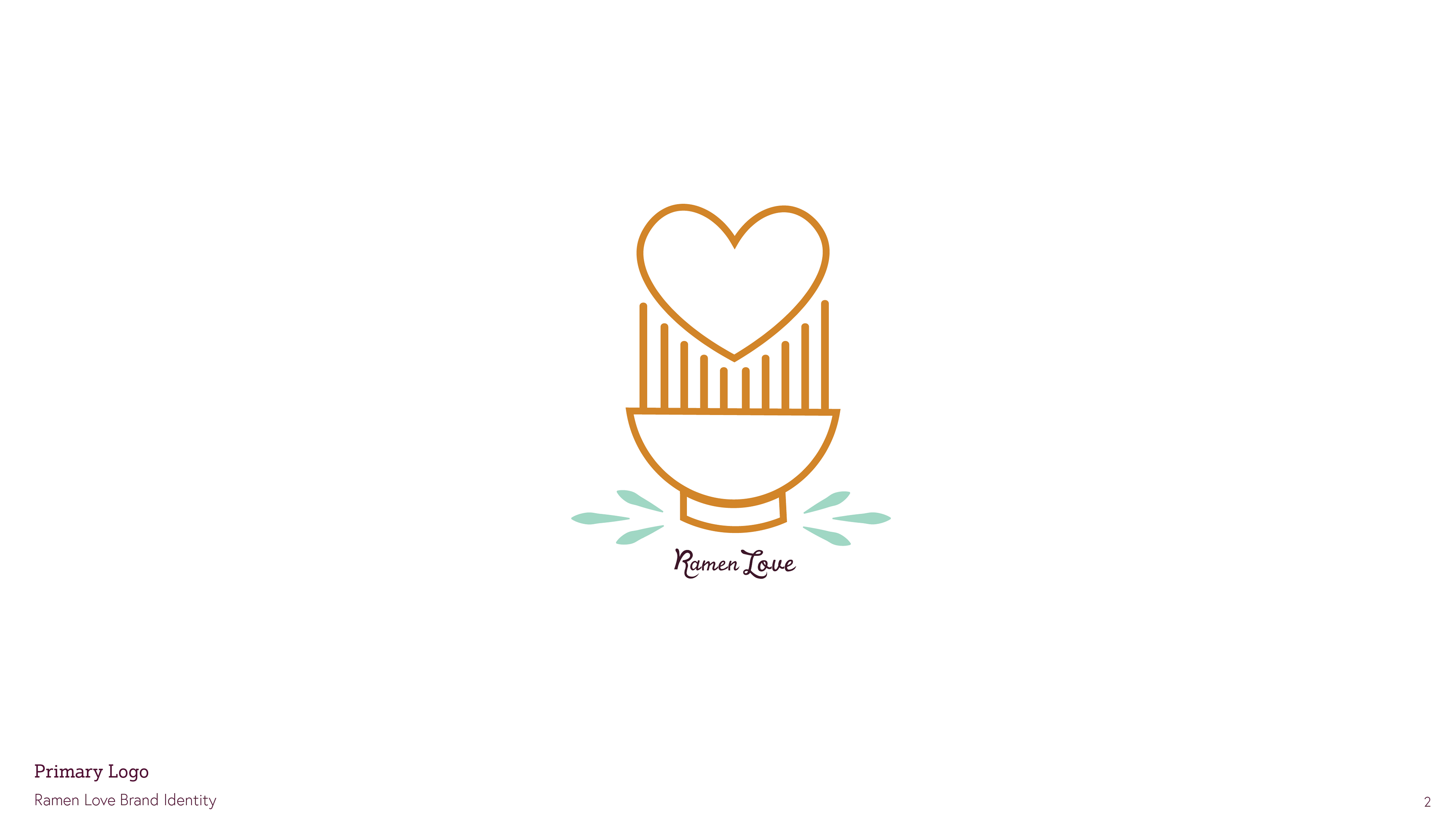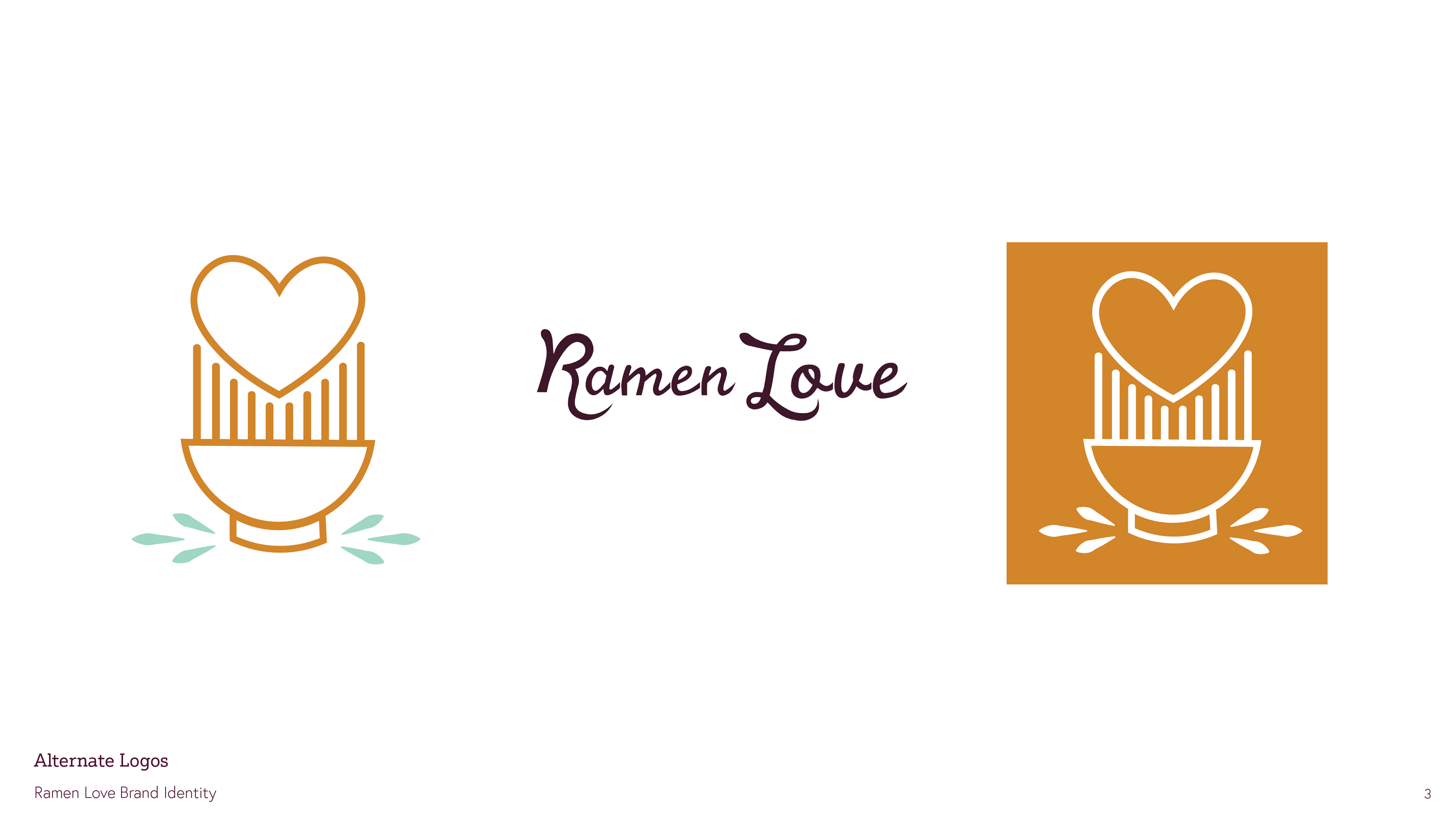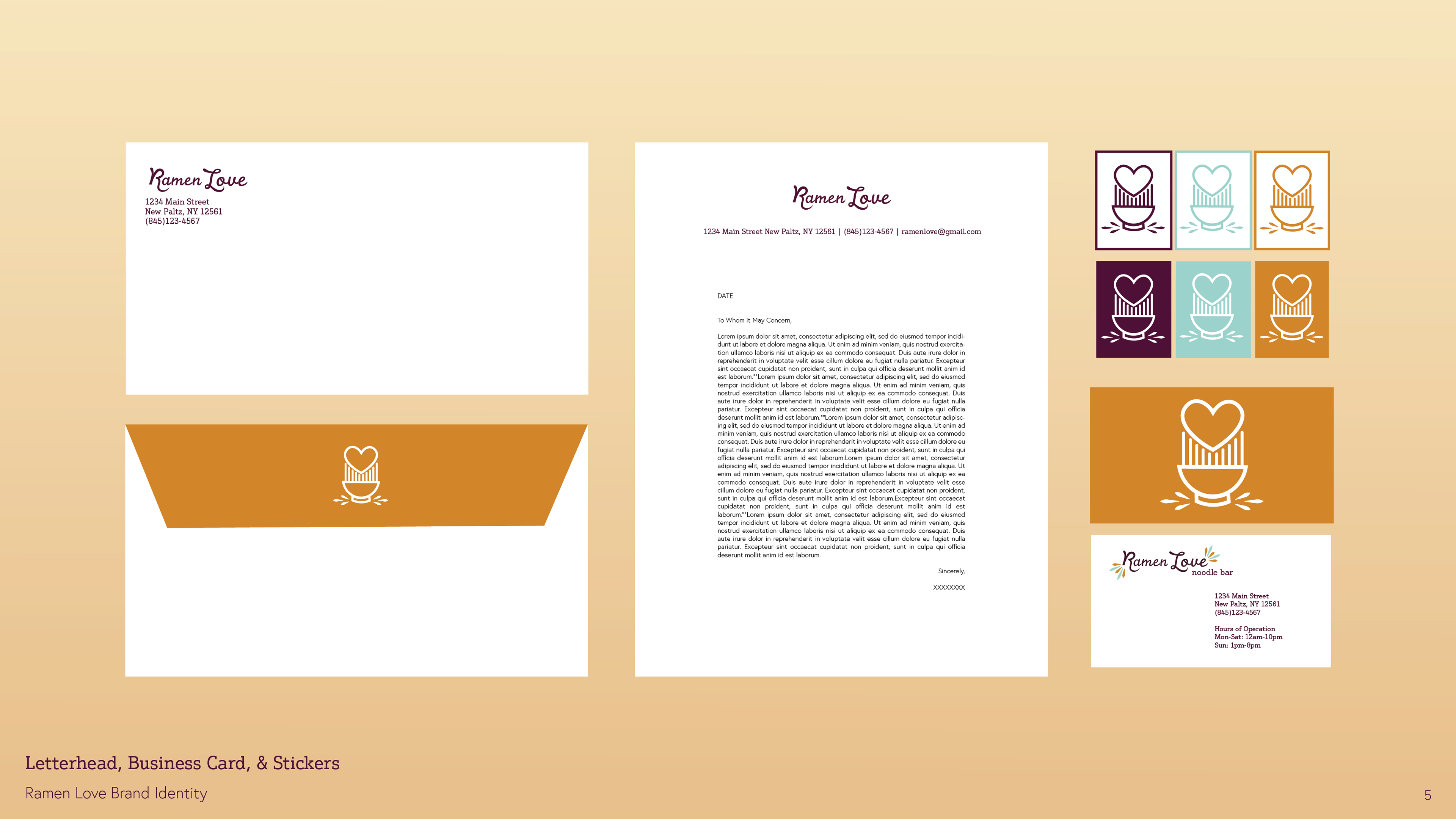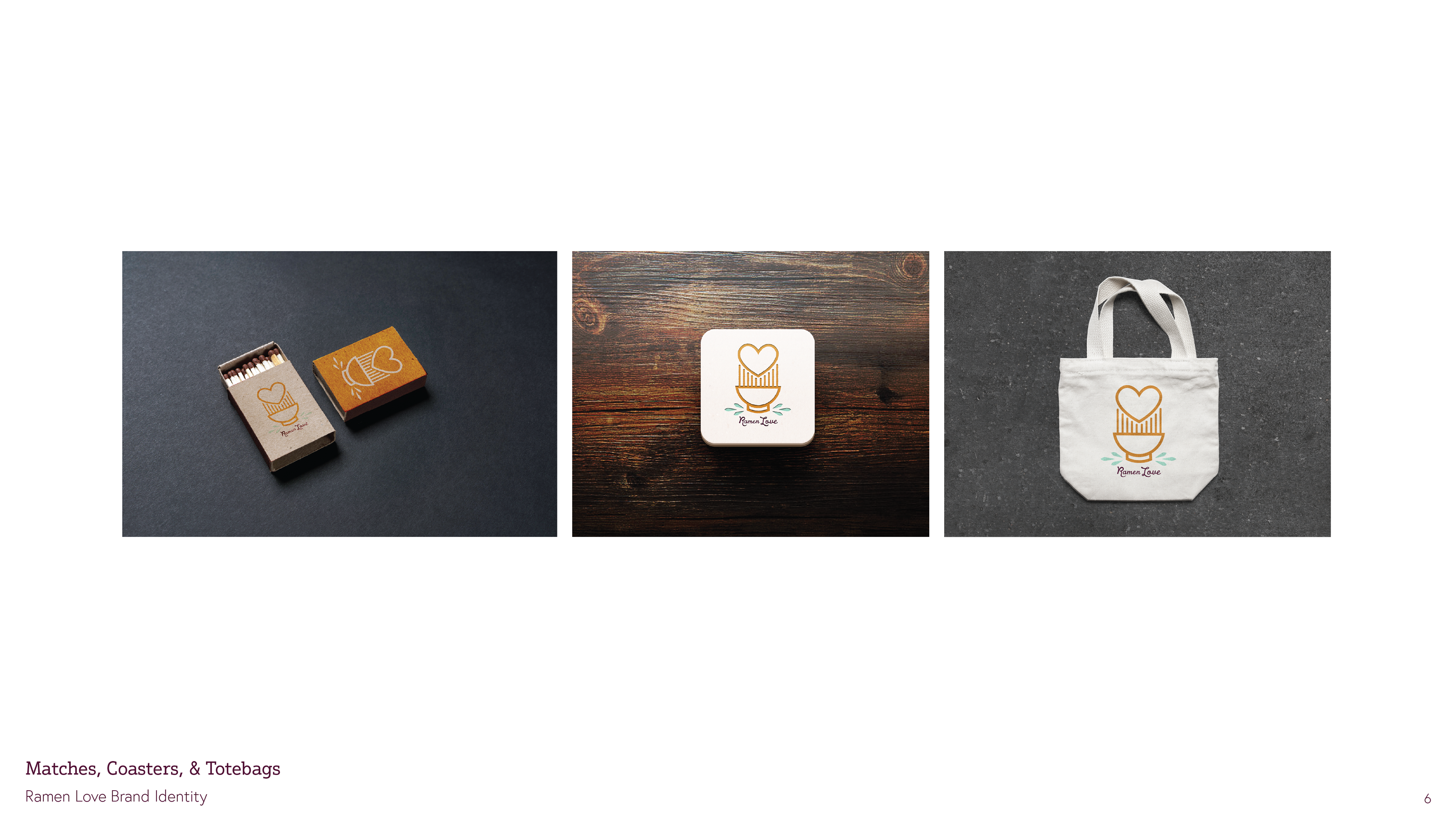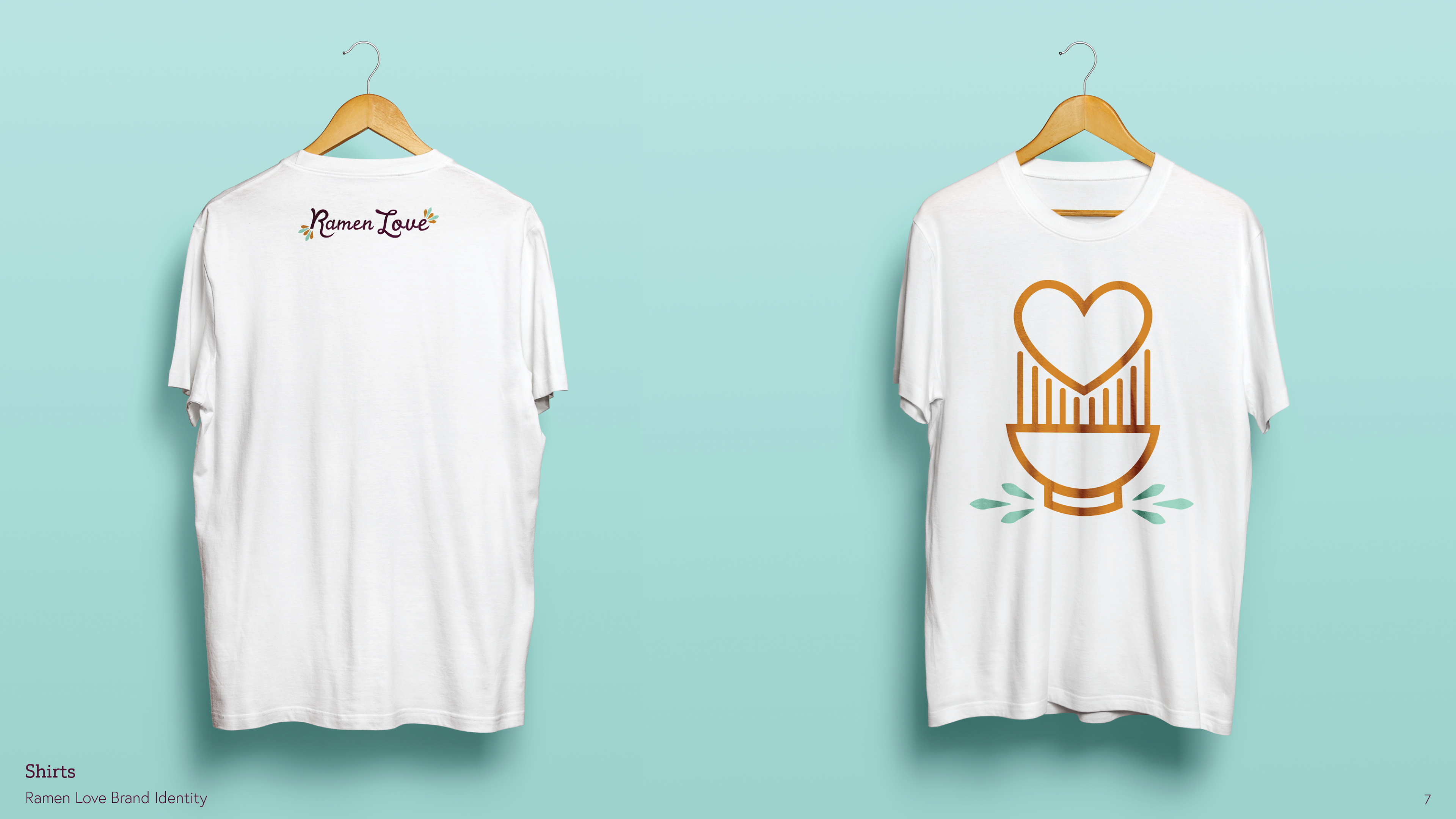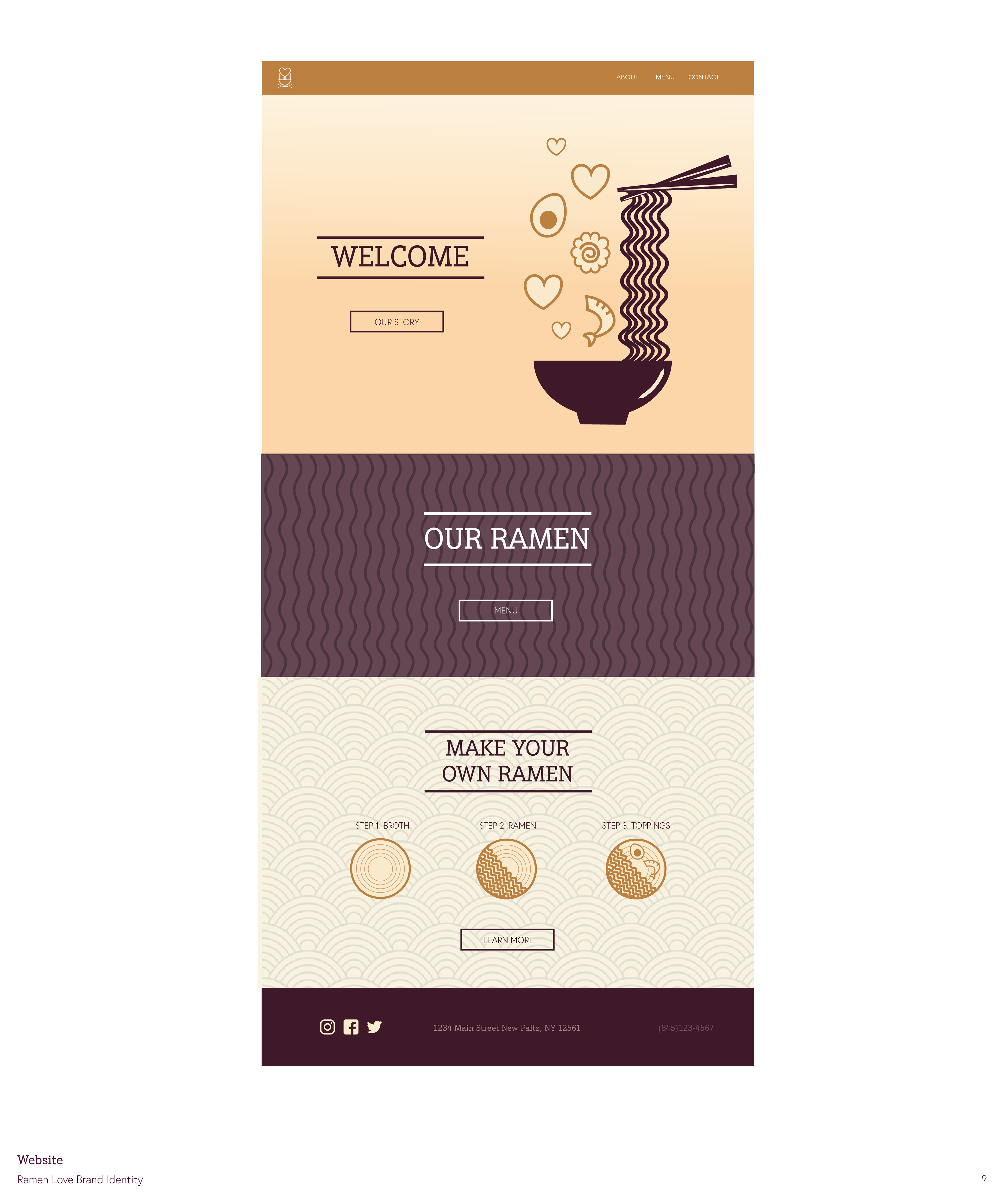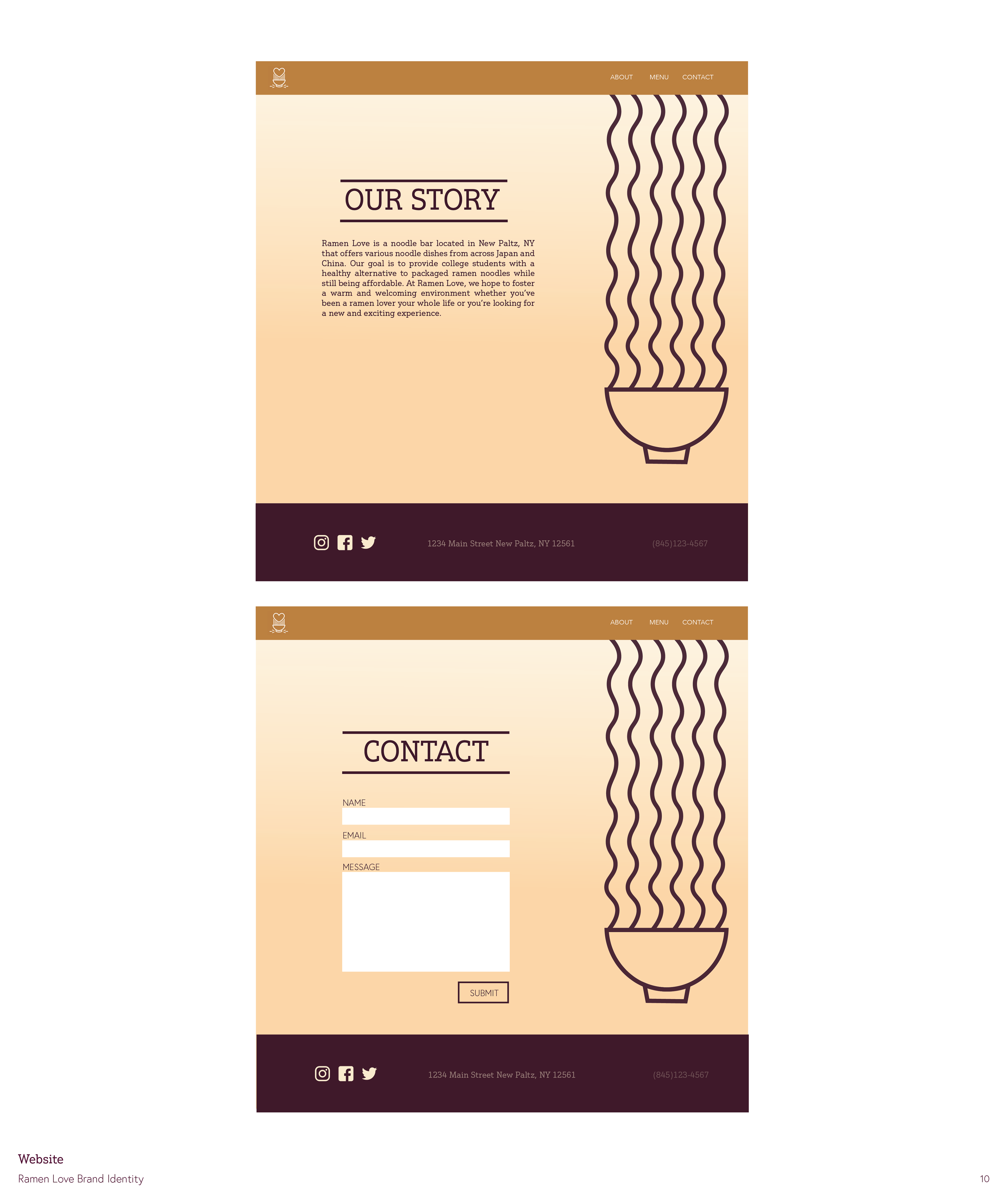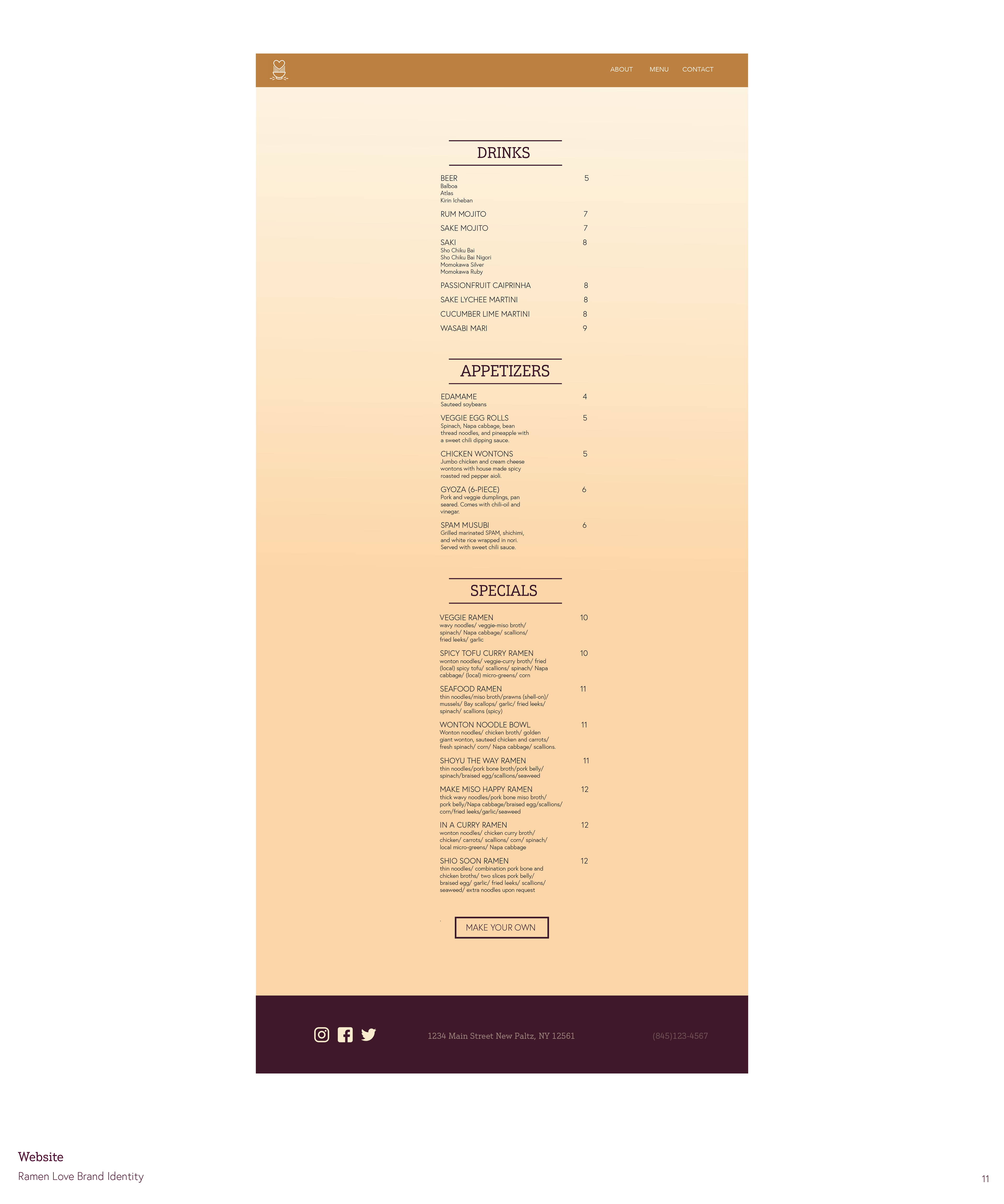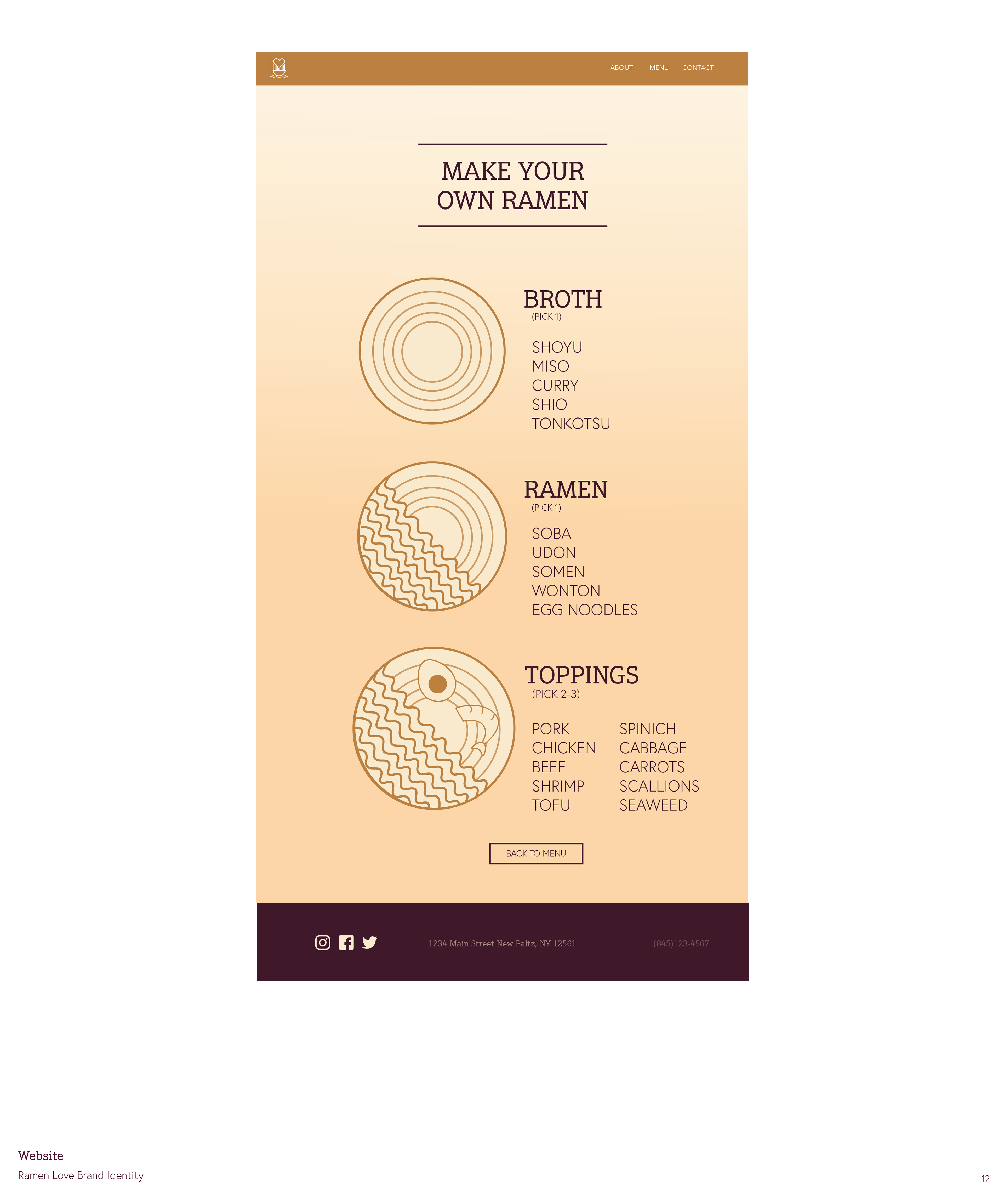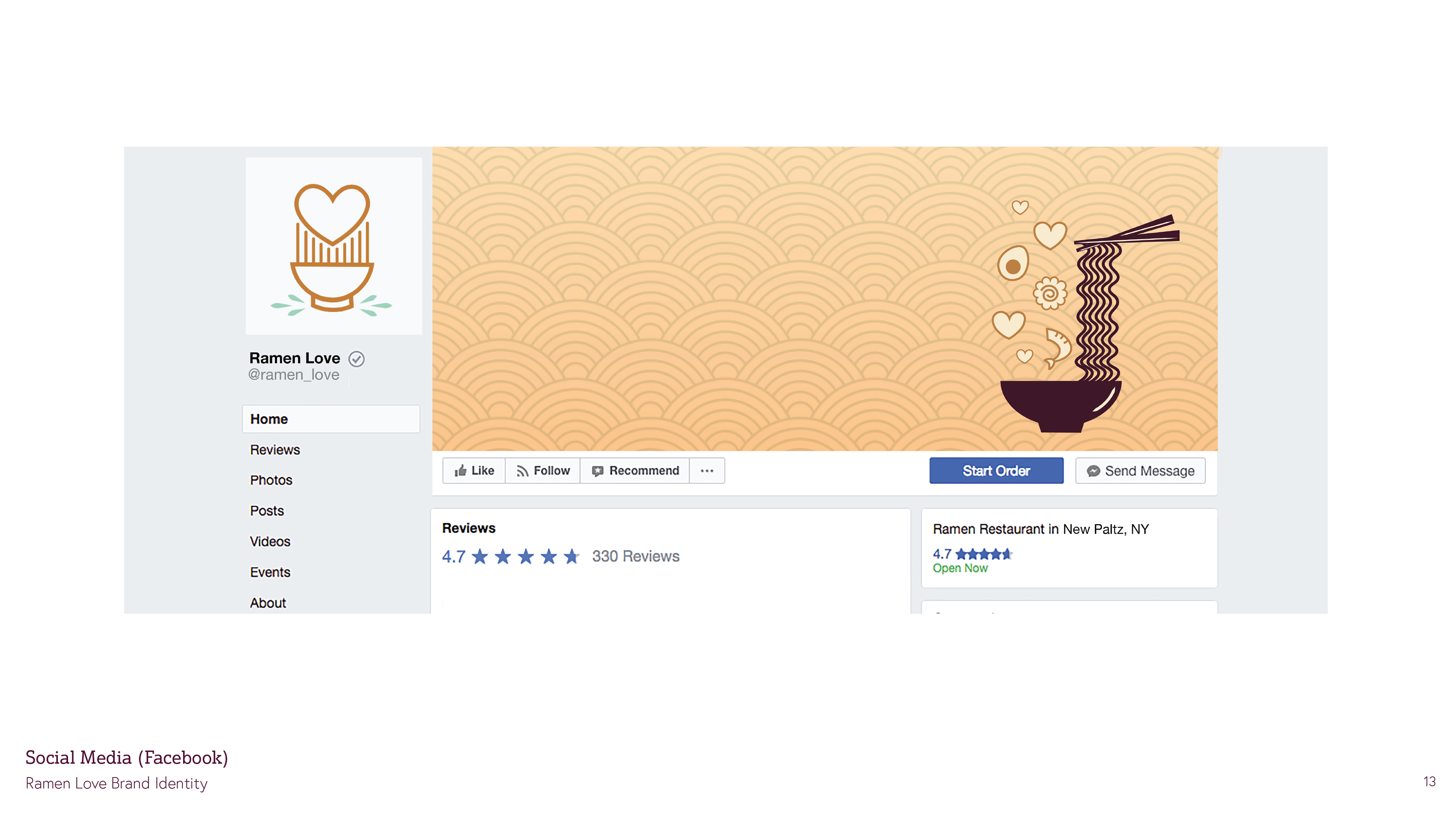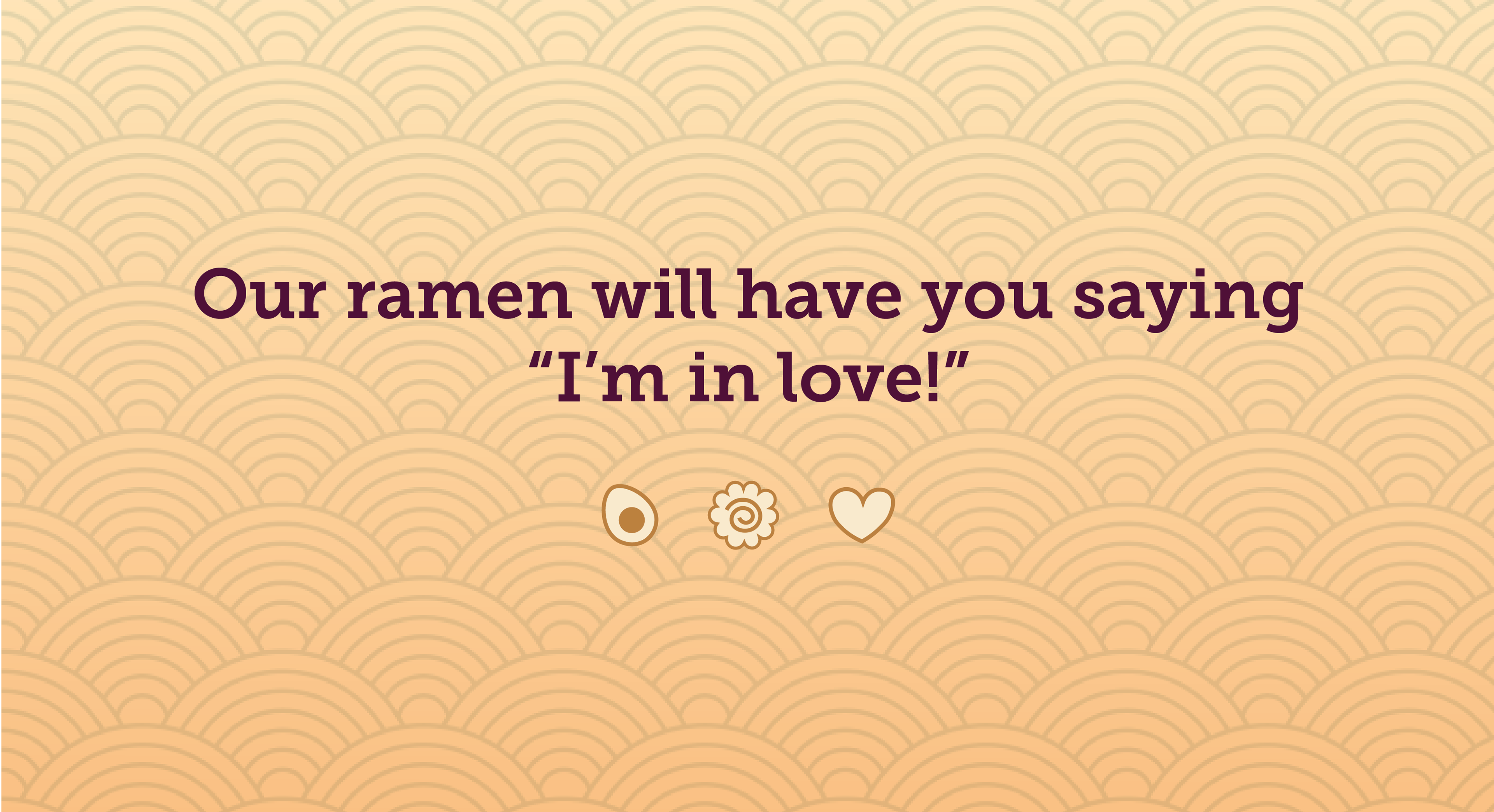 This restaurant was created to offer college students a healthier alternative to packaged ramen noodles while still being affordable. Therefore, the branding was designed to be appealing to young adults who are either familiar with this type of cuisine or are completely new to it.  It is meant to give a modern touch to a traditional East Asian style in order to draw people to the restaurant rather than making them feel daunted by this new experience.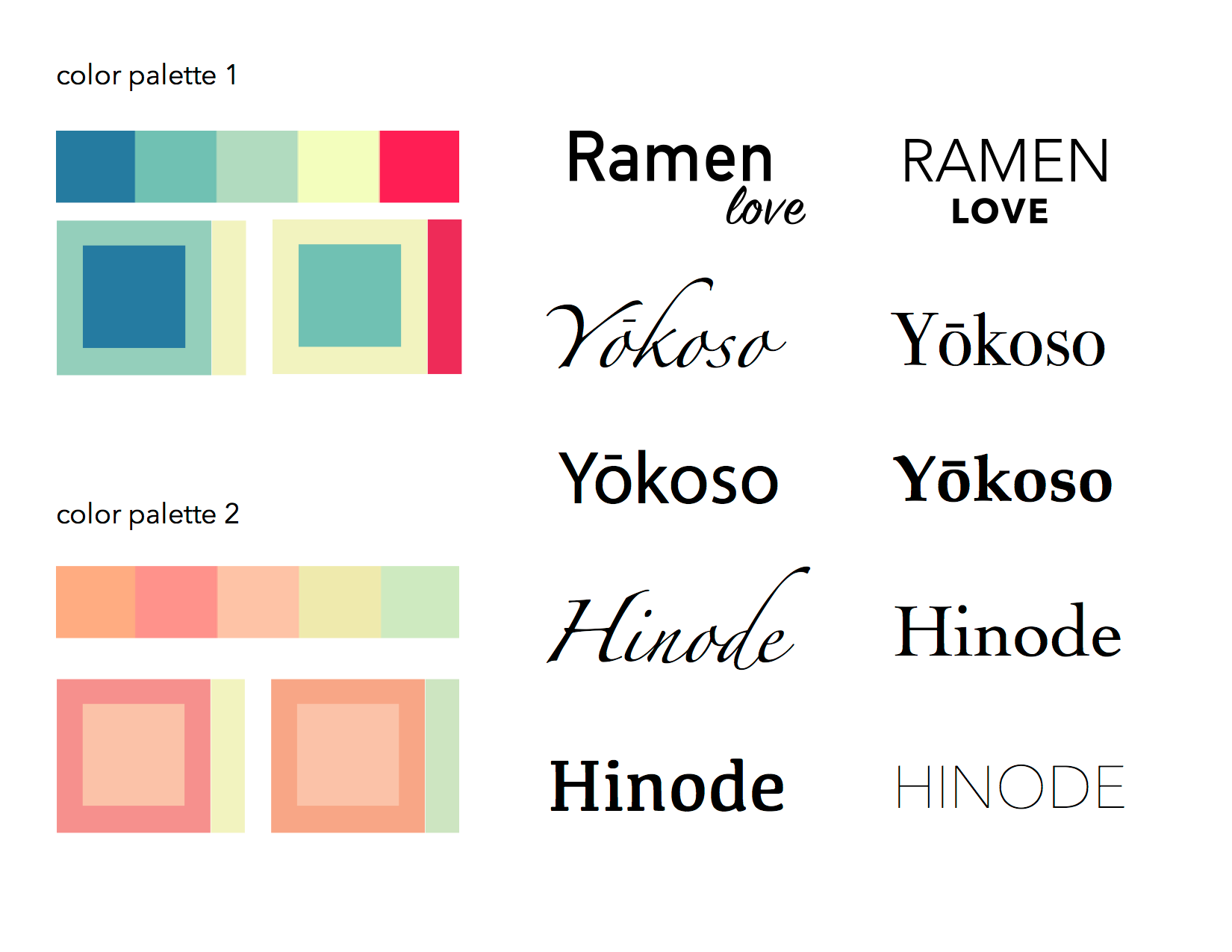 Initially, I was going to use pastel colors for the designs, but after doing visual research of landscape and restaurant imagery from China and Japan, I felt that golds and deep reds were the most prominent colors.  I kept sea-foam green as an accent color in order to add a more modern touch.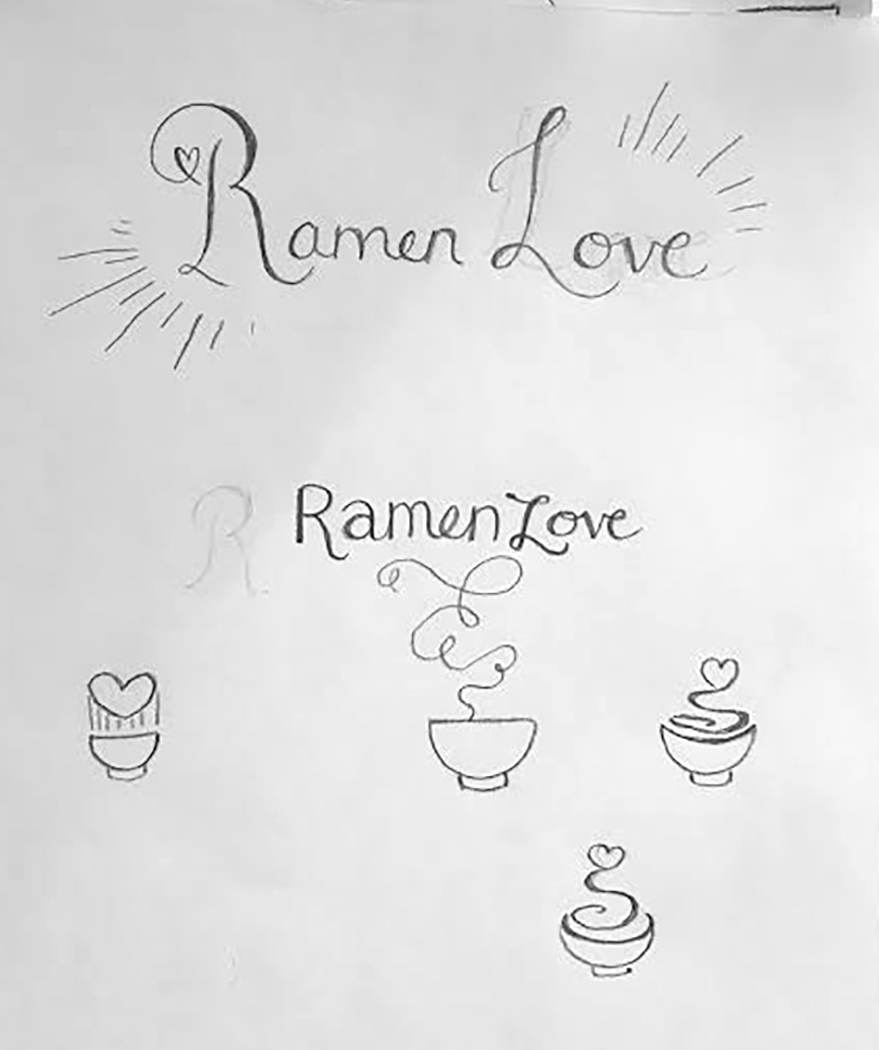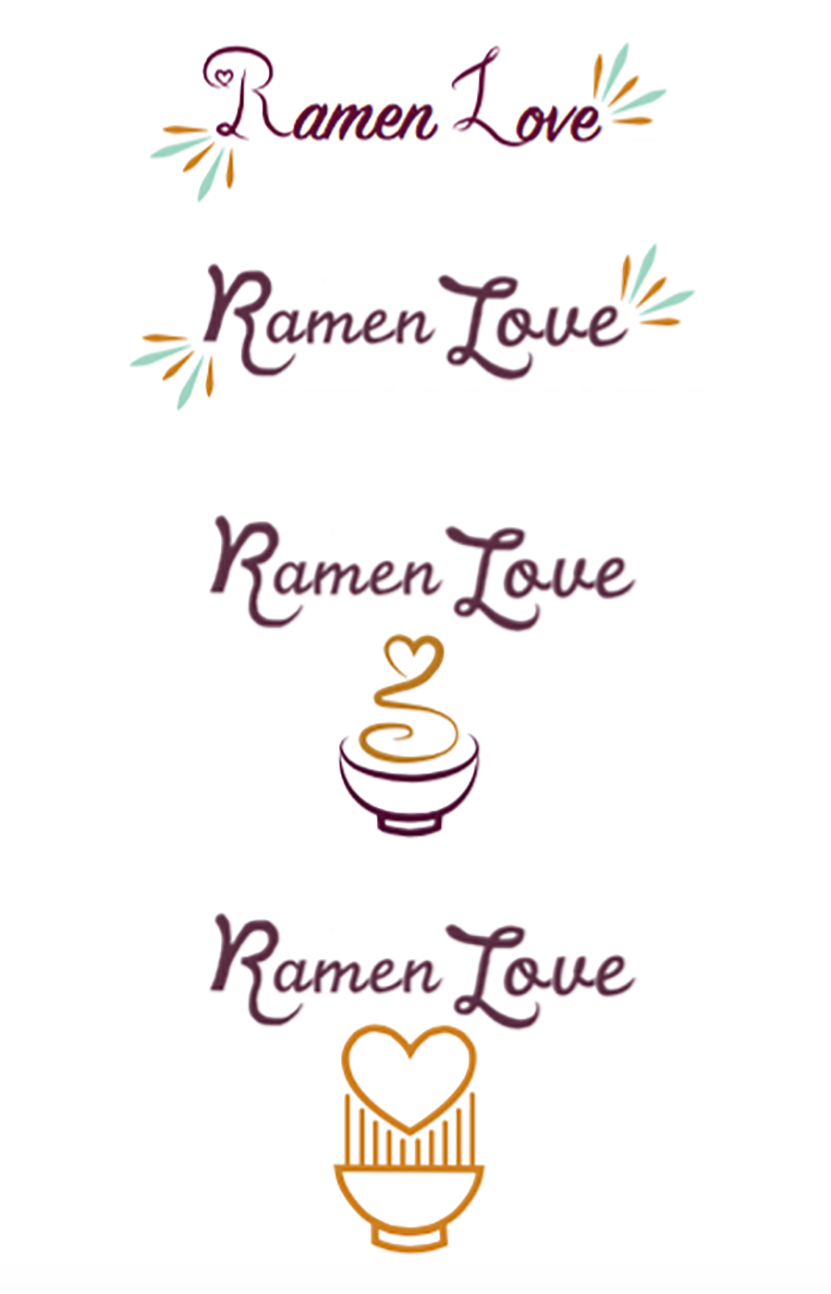 When creating the logo, I wanted something bold and graphic that could be versatile enough to look visually pleasing in both print and web formats.  I was also striving to create a logo that would look good on various merchandise that would catch someone's attention on the street and peak their interest.